The Just In podcast: Obscure Technologies launches podcast channel to keep SA up to speed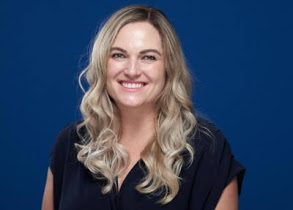 The Just In podcast: Obscure Technologies launches podcast channel to keep SA up to speed
The Palo Alto Networks series goes live to update cyber security professionals while they're on the move.
Issued by Obscure Technologies
Johannesburg, 01 Apr 2021
S
outh African cyber security professionals can now get up to speed with the latest developments in global cyber security while they're on the road to their long weekend destination, thanks to an exciting new podcast series launched by leading cyber security distributor
Obscure Technologies
. Obscure Technologies, looking to overcome blog and Zoom fatigue among busy professionals, has installed a professional recording studio at its offices and launched the new
The Just In podcast
channel to give South African cyber security resellers and professionals a convenient way to stay up to date with the latest developments in global cyber security.
The new series on The Just In podcast comprises five podcasts presented by recognised subject matter experts, addressing topical issues related to Palo Alto Networks solutions. "The whole team is very excited about our new approach to supporting and informing cyber security professionals," says Chantél Hamman, Palo Alto vendor manager at Obscure Technologies. "Obscure Technologies is known for our ability to pivot and innovate, and this is an example of our out-of-the-box thinking. Our new studio and channel are creating quite a buzz, because this new series gives our channel partners and local professionals an engaging creative way to stay up to date with developments in the industry."
The podcasts are free to download, with each podcast professionally recorded and edited, condensed into a maximum of 20 minutes for convenient listening while driving. The Palo Alto Just In series highlights include:
Menachem Perlman, Senior Manager Threat Hunting at Palo Alto Networks, shares stories from the trenches about how his team handled multiple investigations related to the high-profile Solarwinds and FireEye attack.
Adriaan Joubert, Systems Engineer at Palo Alto Networks architecting, outlines how Palo Alto Networks Prisma Access transforms security with the industry's most complete cloud-delivered platform, and allows organisations to securely enable remote workforces and branch locations.
Security industry veteran Jakes Wolfaardt deep dives into SD-WAN with Palo Alto Networks, looking at the benefits, and how security managers can achieve zero touch provisioning and rapidly update security rules.
Kyle Menton, Channel Systems Engineer for Palo Alto Networks in the SADC regions, looks into how to achieve intelligent and proactive security with Palo Alto Networks.
Ross Templeton, System Engineering Manager at Palo Alto Networks, explains why Palo Alto Networks is the global cyber security leader, continually delivering innovation to enable secure digital transformation – even as the pace of change accelerates.
To access the Just In Palo Alto Networks podcast series, go to https://hubspot.obscuretech.net/pan-podcast-series