Obscure Technologies appointed main distributor for Proofpoint in SA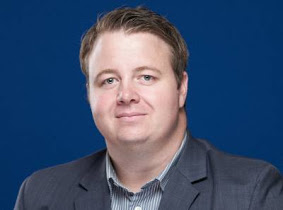 Obscure Technologies appointed main distributor for Proofpoint in SA
Issued by Obscure Technologies
Johannesburg, 03 Mar 2021
Proofpoint (NASDAQ: PFPT) is sharpening its focus on the South African market through the appointment of Obscure Technologies as its main distributor in South Africa with effect from 3 March 2021.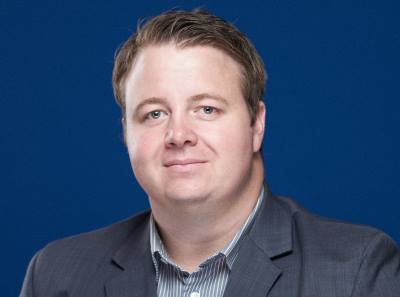 Centurion-based Obscure Technologies is a firm of cyber security experts specialising in brokering best-of-breed security solutions in the local market. Fielding one of the most highly skilled and certified cyber security teams of any distributor in South Africa, Obscure Technologies has become a formidable player in the local cyber security market in recent years.
Having served as a distributor of Proofpoint solutions for the past year, Obscure Technologies has invested in strengthening its team's skillset and certifications across the Proofpoint portfolio, and has appointed a new dedicated business unit manager to serve as an extension of the Proofpoint workforce in the local region.
Rynier Schoeman, the new Proofpoint business unit manager at Obscure Technologies, says Obscure Technologies has grown to a significant cyber security powerhouse on the strength of its high-level skills and focus on only market-leading solutions to address key local challenges.
As a highly experienced cyber security specialist, Schoeman believes Proofpoint ably meets the changing needs of local large enterprises. "With e-mail the main attack vector, and Africa among the regions most under attack in recent years, we see growing demand for enterprise-grade, feature-rich e-mail security solutions, as well as security awareness and training," he says. "Proofpoint answers that need and more, and integrates seamlessly with many of the other solutions in our portfolio. As a result, it is a good fit for our cyber security portfolio and is seeing growing demand in the South African enterprise market."
Proofpoint, a global cyber security and compliance leader, takes a unique people-centric approach to protection, offering an integrated suite of cloud-based solutions to stop targeted threats, safeguard customers' data, and make their users more resilient against cyber attacks. More than half of the Fortune 1000 companies rely on Proofpoint for people-centric security and compliance solutions that mitigate their most critical risks across e-mail, the cloud, social media and the Web.
Proofpoint's industry accolades include being recognised as the 2020 Premier Security Company by the CISO Choice Awards; winning "Best Email Security Solution" at the SC Awards 2020 and "Best Enterprise Security Solution" at the SC Media Awards Europe 2020; and winning 19 accolades in the 2020 Cybersecurity Excellence Awards, including gold recognitions for Most Innovative Cybersecurity Company and Best Cybersecurity Education Provider.
With Proofpoint's security suite, organisations can:
Stop e-mail and cloud-based threats, including malware, credential phishing and e-mail business compromise (BEC).
Reduce successful phishing attacks and malware by empowering your people to spot and report unsafe e-mail and by safeguarding their personal digital activity.
Secure the digital channels by blocking impostor attacks and malicious content that use trusted and lookalike e-mail and Web domains, social media, the dark Web and more.
Protect your most sensitive data and comply with ever-evolving regulations – without the headaches and costs of legacy data protection tools.
Collect, archive, supervise and monitor sensitive data in a compliant and legally defensible manner without the cost and hassle of traditional compliance tools.
Says Schoeman: "Proofpoint offers innovative, best-in-class cyber security solutions our local enterprises need today. We see South Africa and Africa as key market growth areas, and value our daily collaboration with Proofpoint's dedicated resources for the territory. In effect, Obscure Technologies has become an extension of their team, bringing unparalleled expertise to the South African market."
Stay informed
Subscribe to Tech and Finance - a weekly roundup of news about rands, cents and technology.