Gytpol Announces distribution agreement with Obscure Technologies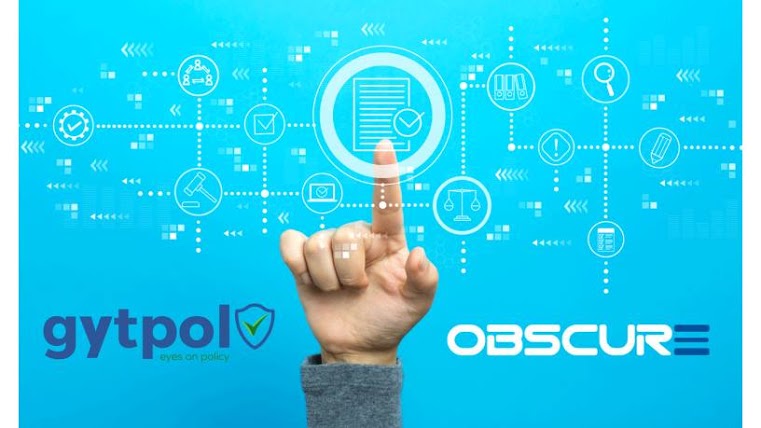 Gytpol Announces distribution agreement with Obscure Technologies
Issued by Obscure Technologies
Johannesburg, 16 Jul 2020
Gytpol announced today a new partnership with Obscure Technologies, a value-added distributor and a firm of experts, specialising in brokering the best security solutions to market. The partnership is another milestone for Gytpol as it evolves its channel operations into South Africa and surrounding southern African countries.
Gytpol Validator is the leading endpoint configuration security (ECS) solution for IT security and compliance. It detects and remediates endpoint security risks caused through misconfigurations and wrongly applied policies. These gaps go undetected by other endpoint threat and vulnerability security tools, which are exploited by hackers. The visibility provided through Gytpol Validator allows organisations to extend their overall security protection coverage and reduce operational issues.
Gytpol also just released a Remote Workforce analysis module. This provides important endpoint configuration information to ensure those employees working from home have reduced security risk exposure to the organisation.
"Having a 360-degree approach in our security solutions offering is what makes Obscure's security portfolio unique. Adding Gyptol to our security stack allows Obscure to add a very important piece to offer our clients and to allow our clients to secure their endpoints and be compliant without having to waste human capital to do this manually. It goes without saying that we are delighted to welcome Gyptol to the Obscure family," said Francois van Hirtum, Chief Technology Officer of Obscure Technologies.
"We are excited about the partnership with Obscure Technologies. They quickly appreciated the value Gytpol Validator can bring to South Africa and how it complements their impressive toolkit of security products. We were also impressed by the expertise and experience of the Obscure team and their focused approach in supporting both customers and resellers," added Tal Kollender, CEO of Gytpol.
Stay informed
Subscribe to our bi-weekly roundup of enterprise technology news and best-practice reports.