eBook: Kubernetes management for dummies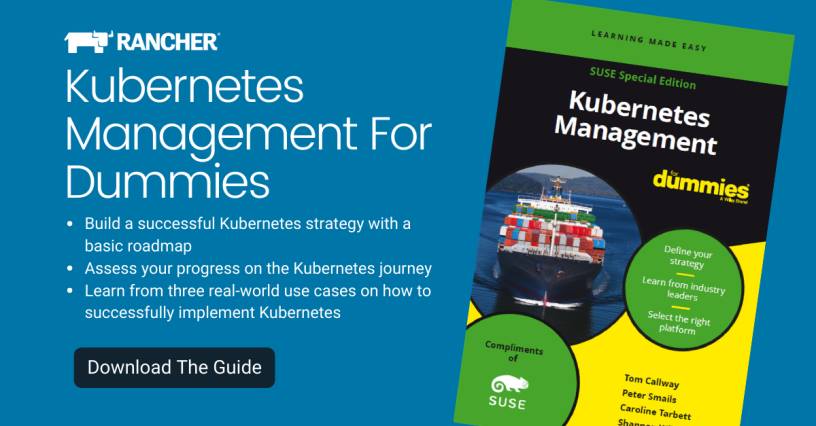 eBook: Kubernetes management for dummies
Issued by SUSE
Johannesburg, 01 Apr 2021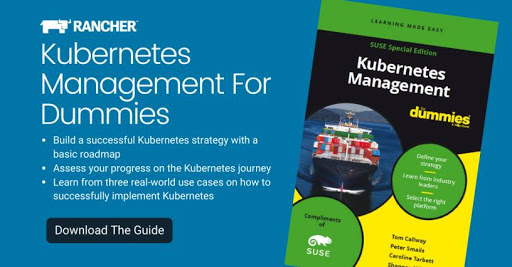 Kubernetes is not just the leading container orchestration solution – it has become the standard. Technology employees of all stripes love working with Kubernetes:
Developers love the extensibility of Kubernetes, which gives them maximum agility and flexibility when delivering cloud-native applications, whether on-premises, in the cloud or at the edge.
Information technology operations (ITOps) teams love Kubernetes because it helps boost productivity, reduce costs and risks, and moves organisations closer to achieving their hybrid cloud goals.
CEOs and CIOs love Kubernetes because it helps significantly increase the agility and efficiency of their software development teams, enabling them to reduce the time and complexity associated with putting differentiated applications into production.
This eBook provides you with a basic roadmap to successfully develop a Kubernetes strategy and select the appropriate Kubernetes management solution to address your needs. We include three detailed case studies from companies leading the way with Kubernetes and Rancher as their solution of choice. Our hope is that IT professionals and others who lead an organisation of any size can see how other technology leaders have used Kubernetes to improve their operations.
Stay informed
Subscribe to our bi-weekly roundup of enterprise technology news and best-practice reports.